It may only be just the start of February to most, but to true fashionistas it is the start of wardrobe updates and closet clean outs in preparation for

Springtime Fashion Trends

!!! Here are my top 5 MUST HAVE/TRY TENDS for Spring/Summer 2012(in no particular order).
I have always been a die hard maxi dress fan as they are the easiest way to be pulled together and stylishly comfortable. Perfect for day or night, maxis are a staple in my spring/summer wardrobe. So, the return of the maxi skirt is a natural transition that offers a few more styling options...think tees, tanks, and belting options!

(Shh, the bold blue right on trend with bold colors for the spring/summer)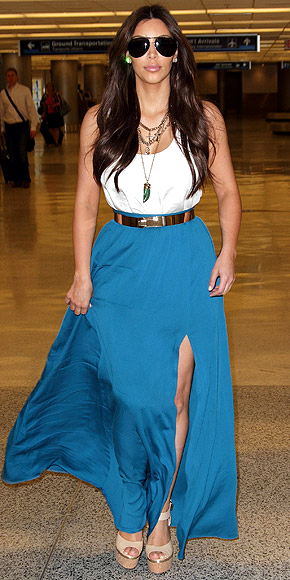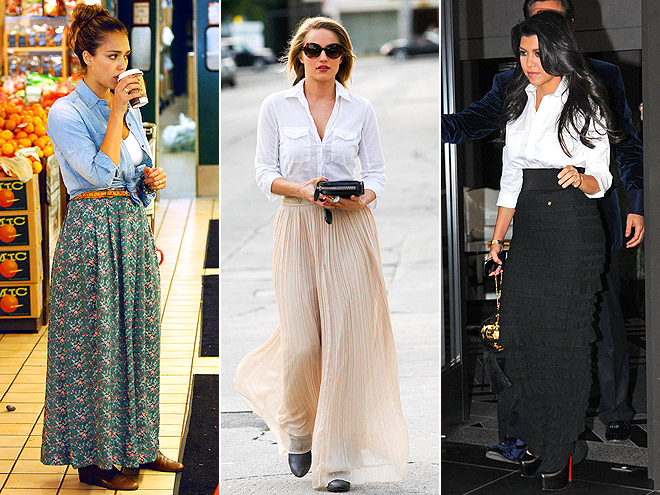 Kim Kardashion in Rachel Zoe's Maxi Skirt

2.

Bold Color Denim Jeans
With Spring comes the sunshine; therefore, wouldn't the natural need for bold denim be the obvious choice? We all covet our skinnyies, but sometimes want to switch it up when temperatures start to rise...this season, feel free to do just that!
From everything to stacked bangles and bib necklaces to look-at-me colored bags and bold blazers, spring is the perfect time to solidify your everyday outfits with pieces that draw the attention you deserve!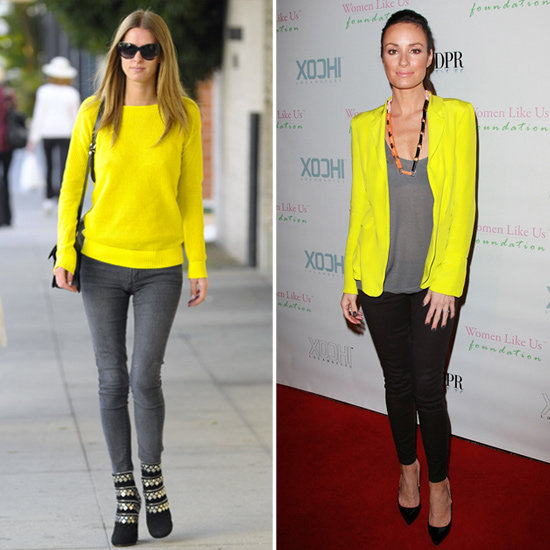 4.

Wedges
If you're like me, then you understand that the best things come in small packages! But, for height challenged ladies like myself stilettos are an everyday thing. With that said, heels can be daunting so I am loving the different style of wedges....Perfect for jazzing up jeans, shorts, skirts, dresses.
Stripes...be it Blue/White or Black/White...are always a sure sign that Spring is in the air. I can't help but to think about the ocean, strolling on the boardwalk, and daydreaming about sailing on a yacht. From blazers and shorts to skirts, tops and dresses, stripes are perfect way to bring the boardwalk to your own catwalk!